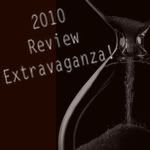 I'm about to go spend the day getting ready for our epic road trip and I won't be around all my stuffs to post this on Friday, so I'm going to just go ahead and post this now. I'll try to link this up to Emmy Mom's linky party on Friday.
It's that time of week again! Time for another Review Extravaganza!! Though it's time consuming, I've really enjoyed putting together these little review collages. I love scrapbooking, but I rarely have enough time to sit down and actually get all the stuff together. This review has kinda forced me to sit down, wade through photos and make something to remember the days that have flown by. If only I had a week off with nothing to do! LOL Let's get started, shall we? And remember that all the pictures are clickable to make bigger.
This week's review includes July, August and September. Right off the top of my head, I remember that it was HOT! It seems that this summer was hotter and more humid than usual. That's never good. But, the pictures show that we did manage to have a good time, despite the heat.
It was Nate's 4th birthday on July 16th. We usually have a party for him, but he was being especially turd-a-riffic, so instead of a party, we had his cousins over for a sleepover. I learned (through
Housewife Eclectic's tutorial on focal black and white
) how to make cool color splash photos. The boys spent a lot of time in the little kiddie pool in the backyard and we enjoyed some yummy grilled corn on the cob. I also enlisted Nate to help me out in the kitchen to make an ugly (but good tasting)
strawberry cake
. And last, but not least, my favorite picture of the month: Nate surprised by a big bang (firework) that happened at the same time I snapped the picture.
August is my birthday! We took a trip up to Sandia Crest to escape the heat and do some hiking. The picture in the top right corner was taken *just* before the camera fell. *shakes head* The hubs made me an awesome
cake inspired by a sugar skull
and he had Nate help. I love the picture in the top right corner. The hubs said Nate kept saying the batter looked like blood. Nice. The bottom left corner is one of my favorite pictures of Mason. I caught him playing in the dirt and the dog water bowl. It's just one of those classic kid pictures.
We went out early one weekend morning and took a short drive to some unactive volcanoes. Nate always likes climbing up on the rocks and acting like he's king of the world. Mason insisted on walking by himself rather than being carried, so he and I lagged back for a while. The middle (biggest) picture is one of my favorites of the boys. It's funny how different they look right now, but when you compare pictures at the same ages, they're pretty similar. Oh! And we had a barn owl living in the cottonwood tree in our front yard. While it was *super* cool that he was there, he definitely made a mess! Between the pellets and the poop, I had to move my car to avoid the fallout.
Thanks again for walking down memory lane with me! I probably won't be around much over the next week because I'm going home to visit my family. WOOT!! I haven't been home for Christmas since I was pregnant with Mason. It's going to be a tight fit in my parent's house (6 adults and 2 kids in a 1 bathroom house!), but we'll get by and I'll enjoy every minute of it! So, since I won't be around, I wish you ALL a Merry Christmas. I hope Santa is good to you and you get to enjoy the company of family and friends. And if you're traveling, be safe! See you soon.